Electric stunner type:

ST/E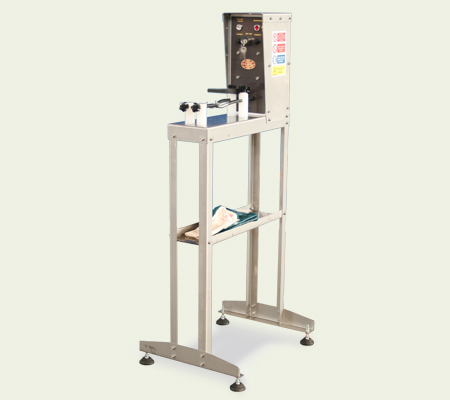 Electric pulse stunner suitable to stun the animals before proceed to the bleeding.
The equipment is easy to use and avoids unnecessary suffering to the animal.
Keep poultry by the wings or legs, put the head in the middle of the electrodes between the eyes and the ears for 5 seconds, this is the necessary time to complete the stunning operation.

The machine is equipped with  a control panel with general key switch to allow its use  to authorized staff only and two leds, one signaling the current supply and the other that indicate that the stunning is taking place.

Suitable fuses protect the transformer against overload and short-circuit.

The electrical stunner is one of the most modern, efficient and practical tools for electronarcosis, in perfect harmony with the EEC Directive 93/119 of the legislation of all member states.
benefits
suitable for all poultry
from quail to turkey
easy to use
time to stun 5 sec
technical features


TIME FOR STUNNING 5 SEC
220 VOLT
TOTAL POWER 160 VA
STAINLESS STEEL STRUCTURE (AISI 304

LENGHT 40 cm
WIDTH 50 cm

HEIGHT 120 cm
WEIGHT 18 kg